Art by L.E. Mastilock
graphite pencil drawing of Max
I am a multi-media artist.
Lately I'm obsessed with pen and ink.
pen and ink drawing of Rocco
Pet Portraits
Send me one or a few high resolution photo(s) via email or mail and I will create a work of art you will treasure. Pet Portraits make a special one of a kind personal gift and great keepsake and pet memorial.
Pricing and info
8×10 pen and ink:  $75

8×10 graphite pencil drawing on paper:  $100
All portraits are drawn using high quality pencils, ink, or paint pens on acid free drawing paper to prevent fading. You will receive the original unframed artwork. Portraits come unframed. You can take them to a professional framer or for low cost, they will fit in standard sized mats and frames from your favorite local store.
Complete portraits usually take 1-2 weeks from clearance of payment and receipt of photos. Holiday seasons may take longer as demand is up and shipping companies are busier, so commission your portrait asap!
Copies of artwork may be used on RascalandRocco.com and/or any promotional materials for L. E. Mastilock.
I accept Paypal.
Shipping
USPS Priority mail flat rate envelope, lowest cost, but no insurance, tracking, or delivery guarantee.
or
UPS Ground,
I like UPS because it comes with insurance and tracking and notifies both sender and receiver of delivery, but can cost more.
Please contact me at info(at)rascalandrocco(dot)com for more information or specific requests.
Pet portraits,
people portraits, illustration, and other creations including painting, crochet,
and cloth dolls.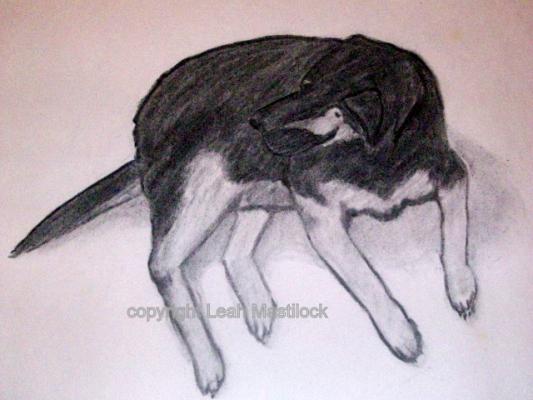 charcoal on newsprint
pen and ink drawing of Rascal and Rocco
pencil sketch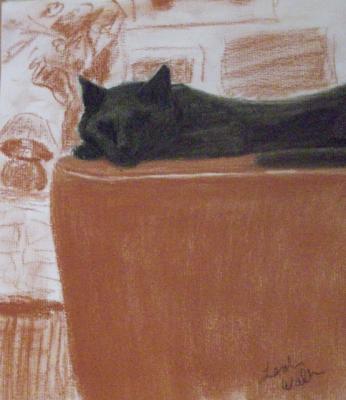 charcoal on newsprint
(rough draft pencil sketch of Rascal and Rocco's markings)
Pen and ink drawings awarded on the Pet Parade