Welcome to the Pet Parade
a blog hop for all pets and animal lovers
Favorite posts will be pinned to Pinterest
We encourage you to pin some or even all
Grow followers, gain views, comments, and grow your favorite social media.
Best of all, make new friends and find great blogs to read!
Sponsor
sponsor the Pet Parade and be seen by pet lovers galore. Details on our Advertise page
Featured Favorite
Dog Sized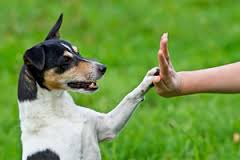 Can you teach an old dog new tricks? Check out these helpful tips to think about when training an adult dog on Dog Sized
Also, Rascal and Rocco are featured today in an interview on Mousebreath by our friends at Jans Funny Farm! Don't miss it!
Grab the Blog Hop Button and Share, share, share!
You know what to do.
Link your favorite blog posts on the first hop, then link your social media URLS on the second hop